It's a fairly common test of any advisor to ask if they practice what they preach – do they put their money where their mouth is, so to speak.
This got me thinking: as a Realtor, how often do I actually look for property myself?! Moreover, would I listen to the same advice I offer to my clients? (and is this a type of self-evaluation?!)
Putting myself in my clients' shoes
Lately, I've been warming up to the idea of purchasing another property. Maybe something a bit different this time; perhaps, a mixed-use building with commercial on ground floor and residential upstairs? Maybe just a sole-purpose, modest commercial building in a particular neighbourhood?
Seems a fairly simple and reasonable project. Nothing too out of the ordinary.
… Except that there's very little to choose from. Slim pickin's, indeed. Never mind budget. Or preference of neighbourhood.
Long story short, I feel your pain.
I get it now
You're right. My clients are right. It really isn't that easy out there to find something – there isn't that much inventory… and especially not if you're particular about location AND price point (to say nothing of condition). I never truly appreciated this predicament as well as I do now; prior, it had been more of a mental exercise with property searches with online tools. This made it real but having skin in the game always does.
Once you place yourself in your clients' shoes, the decision to pull the trigger can start to feel like a burden of choosing between the least worst rather than which you love most… and paying hundreds of thousands of dollars for the privilege.
Oh, spiffy.
But at least now I am empathetic – not just sympathetic. I'm in the same boat and am experiencing the same challenges; after all, I'm not on the other side. I guess that's what personal growth is all about.
My advice: Focus on the basics
Location. Location. Location.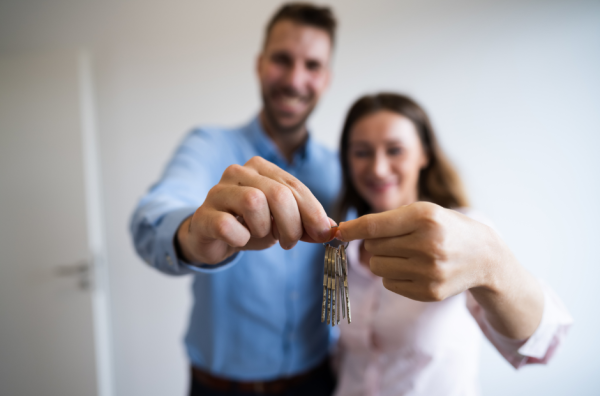 Buy where you want to be first and foremost. Aim to minimize you daily time losses to commuting (the city is ever expanding and traffic congestion along with it) and live where makes the most sense for you to live, work and play. The rest of your property you can change. If not all at once, certainly over time.
At least, that's what I'm telling myself at this point.
Sage advice. Perhaps I better listen to and follow it myself, eh?
Stay tuned and check back soon. Ask me how I'm doing and hold me accountable for following my own Realtor advice.
After all, what's good for the goose if good for the gander. And vice versa.