Buyers entering the market now will no doubt be advised that they are the ones with the leverage in negotiations; however, this is not always the case as particularly attractive properties continue to sell above asking after multiple offers.
I'm confused. Did you just contradict yourself?
Yes. And no.
Fundamentally, if a property is well located, in great condition and priced correctly, it will sell… because that's what everyone is looking for. It's attractive – and not just subjectively; people will cross-shop and recognize its objective merits and value proposition. That's where you want to be as a seller, as evidenced by the amount of attention the listing will generate. Don't forget, we live in a world of impressions, views and likes – online and off.
While you may not be able to predict – or agree – with what the market dictates a property is worth, it is never wrong. A property is worth what people are (or aren't) willing to pay. Period. Full stop. Even if you disagree.
But to be fair…
One of the main responsibilities of working with a Realtor (at least, how I see it), is to advise on the correlation not only of how well a property meets the search criteria outlined by the client, but how well it accomplishes that when triangulated vis-à-vis their budget and other competing properties. With emotionality removed, clients would be well advised to heed the impartial observations and conclusions of their Realtor (after all, there's no point in hiring someone if you then don't listen to them, right?!).
Should Have Listened!
I have witnessed – and have heard stories from peers – the trials and tribulations of buyers who didn't follow up on the advice of their Realtor, and elect to forego submitting an offer, only to regret 'losing out' when the property in question sells without being able to find a better alternative. Yes, it's tempting to not go with one of the first properties you come across for fear of missing out on something better – but remember that fitness and fortune do not depend on timelines and are independent of the order in which properties come onto the market and are viewed. Each property should be considered as an independent event within the sphere of its own Zeitgeist.
Circling Back To It Being a Buyers' Market

OK, congratulations. You're ready to pull the trigger and put in an offer. That's the biggest mental hurdle to overcome. Now, listen to the advice of your realtor and include conditions as necessary (they are responsible to advocate for your best interests) with the understanding that it might then take quite a bit of work to fulfill those conditions to your satisfaction. And that last part – doing that due diligence work – is something that ought not to be underestimated; it might take longer and a lot more effort than what might first have been assumed.
The Three Musketeers
Of the usual top 'holy trinity' of conditions (obtaining financing & adequate insurance coverage and 'passing' a building inspection), it might surprise you which may prove to be the most challenging to fulfill. So, be prepared to do work, take a (very) patient, humble approach and get ready to learn.
For example, don't discount how easy it will be to find adequate insurance on an older property; remember, obtaining financing will hinge upon a property being insurable. All for one, and one for all.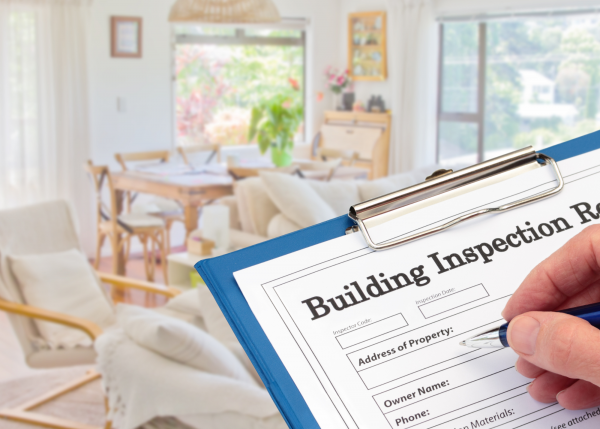 Seems Like a Lot To Think About
If it does, that's because there is. But you aren't alone and that's really why a Realtor who supports and challenges you (and advocates strongly on your behalf) is your greatest ally and investment. No matter how trying a buying or selling process might seem, in the fullness of time, you'll be able to look back and admit that it was very well worth it – emotionally and financially.
And that's what we call a win-win.